A guide to Industry 4.0 in the US

IoT, robots, Big Data are just some of the things that will impact on US industry. As well as greater efficiencies, collaboration and innovation, the advent of Industry 4.0 will bring many positives to manufacturing.
Find out more about them in the following chapters:
Introduction to Industry 4.0 in the US
US manufacturers have been one of the most ardent adopters of Industry 4.0. According to a recent Markets and Markets report, the global Internet of Things (IoT) in the manufacturing sector was worth $10.45 billion and is set to reach $45.3 billion by 2022.
That compound annual growth rate (CAGR) of 29%,it said, will be dominated by North America. That's because both the US and Canada are and have heavily invested in research and development activities, contributing to the growth of new technologies Investment story.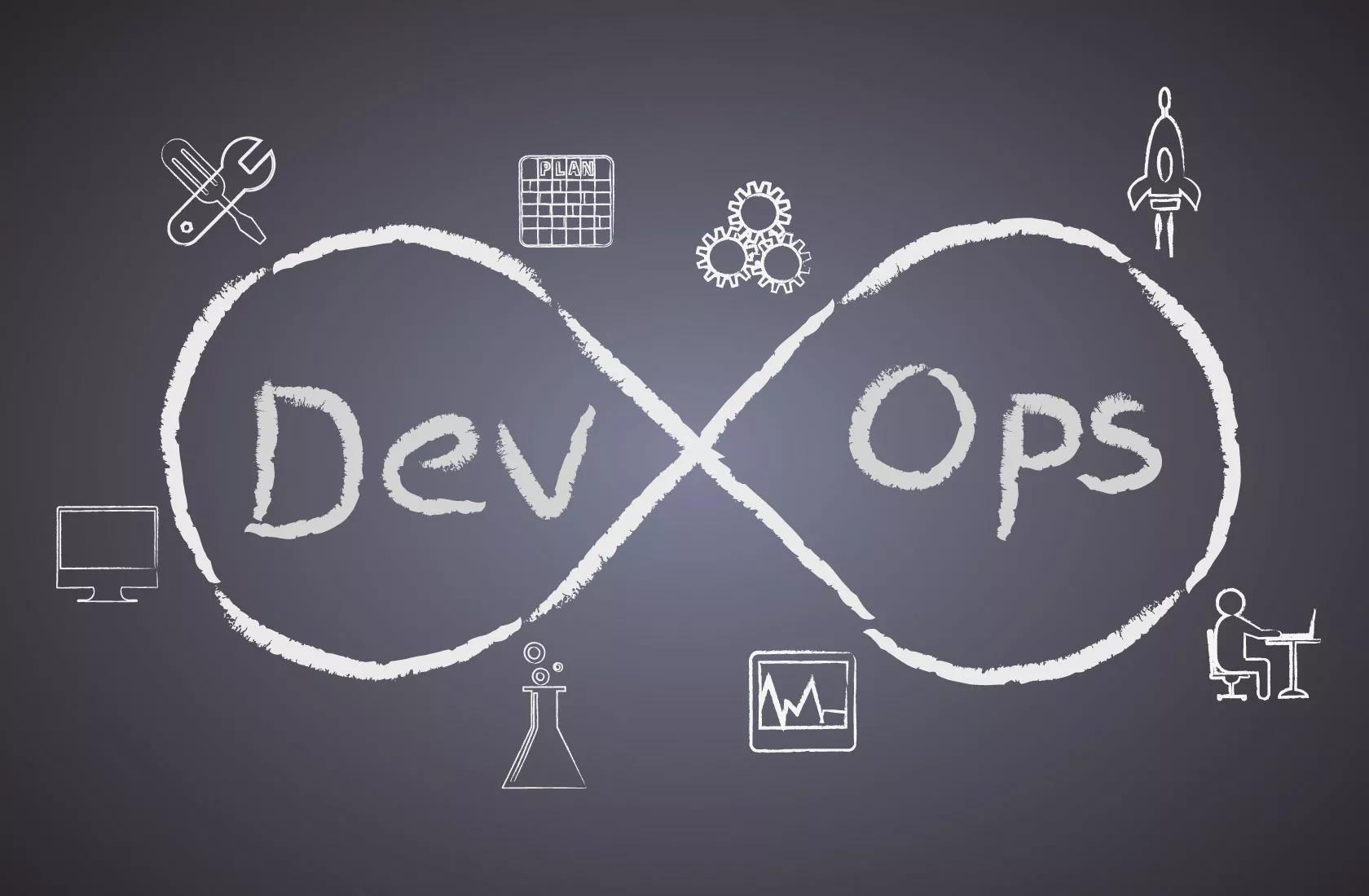 US and IoT
"Due to the early adoption of trending technologies, such as IoT, big data, DevOps and Mobility, manufacturers in North America are keen to integrate IoT technologies in their processes," the report said. "Growing number of SMEs and increasing digitisation in manufacturing by large organisations, such as IBM and General Electric, have also aided the growth of the North American IoT in the manufacturing market. SMEs are flexible in incorporating new technologies into their existing systems, whereas large manufacturers have heavy budgets for digitisation."
Indeed, the amount of huge industrial corporations,such as Boeing, and their long US supply chains have also helped filter Industry 4.0 techniques and practices downwards.
3D printing in the US
North America also holds the largest share of the 3D printing market. This has been driven by strong demand from aerospace and defence, healthcare, education and consumer products industries
Big data in the US
In addition, 55% of North American companies have adopted big data analytics to improve their operational efficiency.
"In the US, manufacturers are seeing real return on investment from new Industry 4.0 techniques. They are seeing top line and bottom line growth through using these new disruptive tools,"
Robots in the US
The US is also the fourth biggest market for industrial robot installations, just behind China, Japan and Korea. The US brought in 33k units in 2017, 6% higher than the previous year.
US manufacturers are embracing both the present and future Industry 4.0 opportunity with BDO, stating that 84% plan to increase their investment in factory connectivity over the next two years at an investment of between 3% and 5% of sales. HSRC predicts that the US Industry 4.0 2016-2023 market will grow at a CAGR of 12.9% and overtake China as the world's largest manufacturer. In comparison, just 33% of UK manufacturers have the same Industry 4.0 investment ambitions.
Why the US is leading in Industry 4.0
So why is the US take-up so strong? Putting on the domestically biased spectacles, why does it differ so much than the UK?
Rick Schreiber, partner and national leader at BDO's Manufacturing and Distribution Practice, says in the UK manufacturers approach Industry 4.0 adoption as a gradual evolution rather than a revolution. He says this could be because many UK manufacturers focus on niche or even bespoke products that are value-added and higher-priced and lead to a less immediate need to increase efficiency. In addition, since the 2009 financial crisis, manufacturers have been more cautious about investment.
"In then US, manufacturers are seeing real return on investment from new Industry 4.0 techniques. They are seeing top line and bottom line growth through using these new disruptive tools," Schreiber says. "They are improving productivity and mitigating risk with better quality control."
He believes that a number of 'poster child success stories' has driven more take up.
"There is definitely a can-do attitude among our manufacturers," he adds. "The US government sees manufacturing as an engine for growth and we've seen increased R&D tax credits and lower corporate rates. This gives big companies the drive to go full throttle. Government policy has been important."
He suggests that 3D printing has been particularly successful as "folk can wrap their minds around it more easily and see how it directly leads to more customised goods" However, both robotics and Augmented Reality are also becoming more mainstream.
There is so much optimism here amongst our manufacturers," Schreiber says.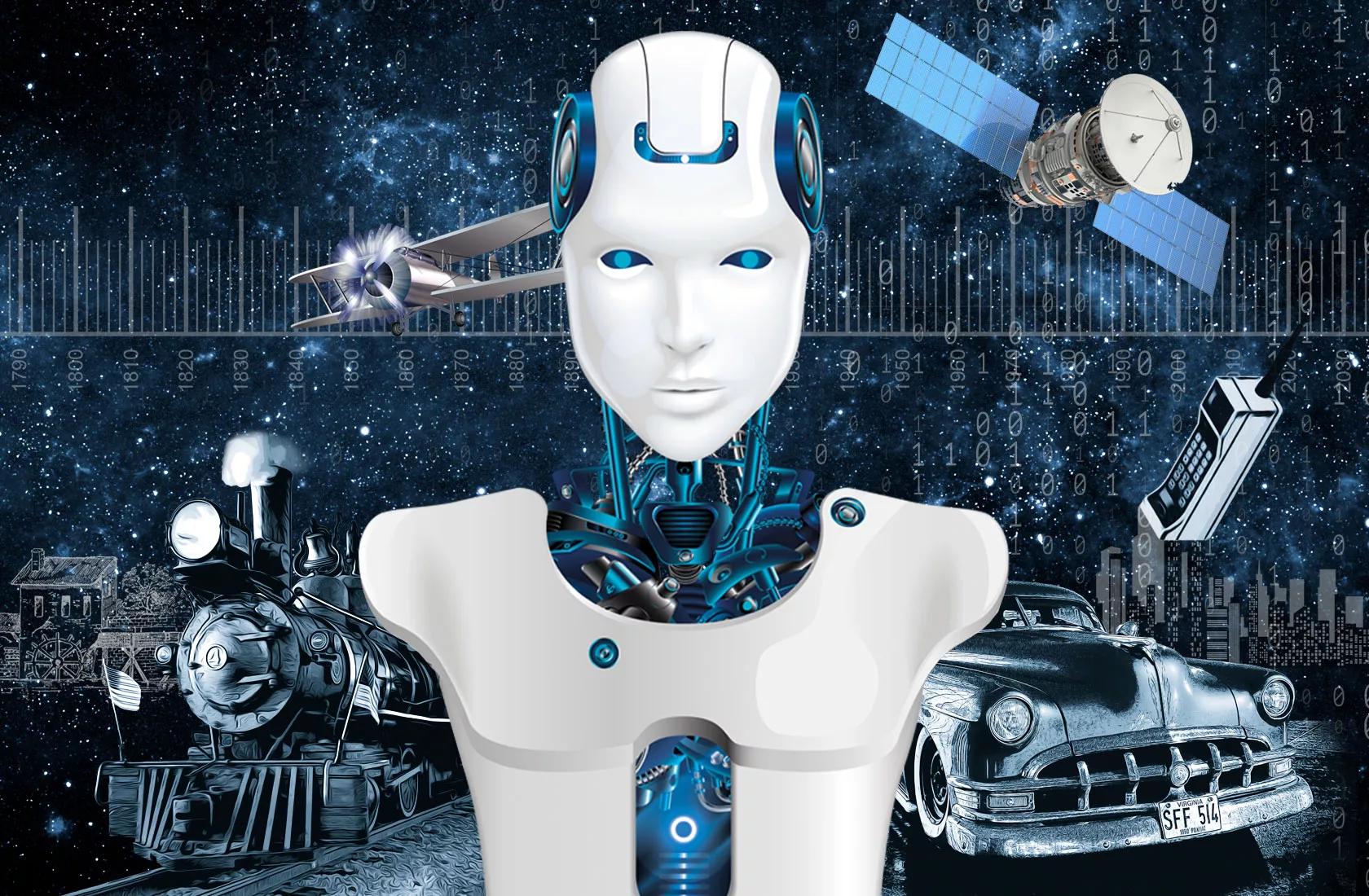 History of the US industrial revolution from 1.0 to 4.0
The first US Industrial Revolution
Due to plentiful agricultural land and scarcity of labour, it took around half a century for the US to catch up with the Industrial Revolution UK. It truly began with Samuel Slater's first industrial textile mill in Massachusetts in 1790 to speed up the process of turning cotton into yarn. Slater was inspired by British technology and design and his water-powered mill encouraged other factories and mill towns to emerge in the north-east. Steam-powered machines and the first factories began to emerge, with labour piling in from the farmlands to the cities.
The second US Industrial Revolution Following the end of the US Civil War in 1865, the country developed rapidly through better transport networks, such as the Transcontinental Railway, linking east to west in 1869. Alongside a boom in population as migrants chased the American dream, new factories, such as Andrew Carnegie's steel mills, could rely on more efficient raw materials, supply and labour. Science and mass production took hold. Factories began to use electric power and Henry Ford's assembly line innovation accelerated productivity. Other new inventions emerged including the telegraph, the telephone, the sewing machine and, of course, the automobile.
Compare this with the advancements in the UK
The third US Industrial Revolution
Starting in the 1950s, the third period relied on digital, electronic and computing technology to improve the efficiency of manufacturing. The boom in consumerism following the end of the Second World War was a key driver, as manufacturers looked to improve people's personal and working lives.
NASA, as it battled the Soviet Union for supremacy in space, led the way in a number of new technologies such as satellite communications and the computer. In 1961 Unimate, invented by George Devol, became the first mass-produced robotic arm for factory automation with personal computers first emerging in 1964, the mobile phone in the 1970s and later the internet.
Over the UK, Essentra Components embraced Industry 3.0 with extensive investment in machinery and up skilled engineers.
The fourth US Industrial Revolution
The current phase involves the inter-connectivity of technology as machines 'speak' to each other through the Internet of Things and the creation of smart factories. It also combines the cyber and the physical as factory workers use new tools such as virtual and artificial reality. Robotic technology and devices thinking, taking action and making decisions for themselves via machine learning and artificial intelligence continue to make strides. One of the aims is for machines to automate the most basic and often laborious factory tasks to enable workers to be up skilled and boost their performance, value and productivity.
Find out more on how the automotive industry and academia is responding to Industry 4.0 in the UK.
Which US state is most industry 4.0 advanced?
Arizona – the US state embracing Industry 4.0
The most recent figures from the National Association of Manufacturers revealed that the total output of the state of Arizona reached $24.43 billion in 2017 – up 8% on 2016 figures. Recognising and utilising the potential of Industry 4.0 has been one of the main drivers. The Greater Phoenix Economic Council (GPEC) states that 86% of manufacturers in the state – which include giants such as Boeing, Honeywell and Intel – expect to secure lower costs and additional revenues through Industry 4.0 techniques.
Arizona has been boosted by investments from these major firms, including Intel's $7 billion decision to complete what it describes as 'the most advanced semi-conductor factory in the world' in Chandler, Phoenix. The factory known as Fab 42 will produce microprocessors to power data centres and millions of smart and connected devices such as Augmented Intelligence (AI) and advanced transport services.
Skilled Industry 4.0 workforce
It is also helped by Arizona State University (ASU), which has 38 advanced degree programmes in engineering, producing more graduates in the sector than any other US school. This creates a deep pool of Industry 4.0 talent and the Arizona Manufacturing Partnership works closely with educational institutions to foster this pipeline for manufacturers.
"Those using automation and robotic infrastructures are seeing a 25% increase in operational capacity. It is so much more efficient,"
In addition, ASU has recently created the Manufacturing Research and Innovation Hub, the largest additive manufacturing research facility in the south-west. It has invested $2 million in cutting-edge plastic, polymer and metal 3-D printing equipment.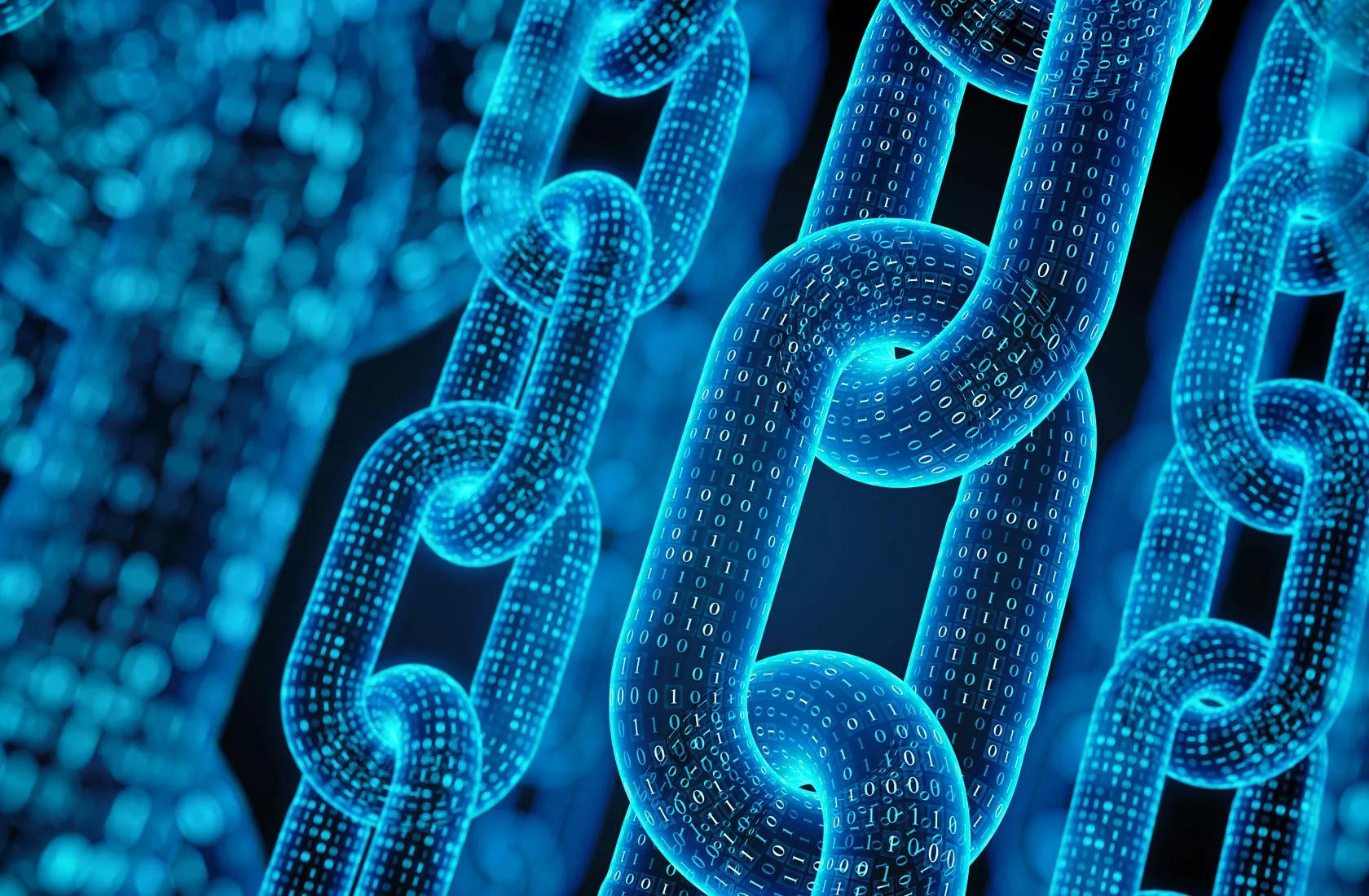 State incentives to adopt Industry 4.0
The state has incentivised manufacturers to adopt Industry 4.0 using Quality Jobs tax credits, R&D tax credits to boost implementation of techniques such as robotics, a Qualified Facility for Refundable Tax Credits to promote the location and expansion of manufacturing facilities including R&D and the litigation of smart contracts to boost block chain adoption.
GPEC has also created a new brand called the Connected Place, which emphasises its focus on areas such as Industry 4.0, Internet of Things (IoT), blockchain and driverless cars.
We're seeing manufacturers adopt Industry 4.0 across all sectors, from defence to food,warehouse and distribution. Those using automation and robotic infrastructures are seeing a 25% increase in operational capacity. It is so much more efficient," explains Darryn Jones, Vice President Emerging Technologies at the Greater Phoenix Economic Council.
"Data analytics is also growing in usage. How do you manage the life cycle of your equipment in your facility? How can you best use predictive analytics to reduce costs and further improve efficiency? With the costs falling, the barriers to entry for manufacturers will also drop. Our state is at the forefront of this change."
US states adopting industry 4.0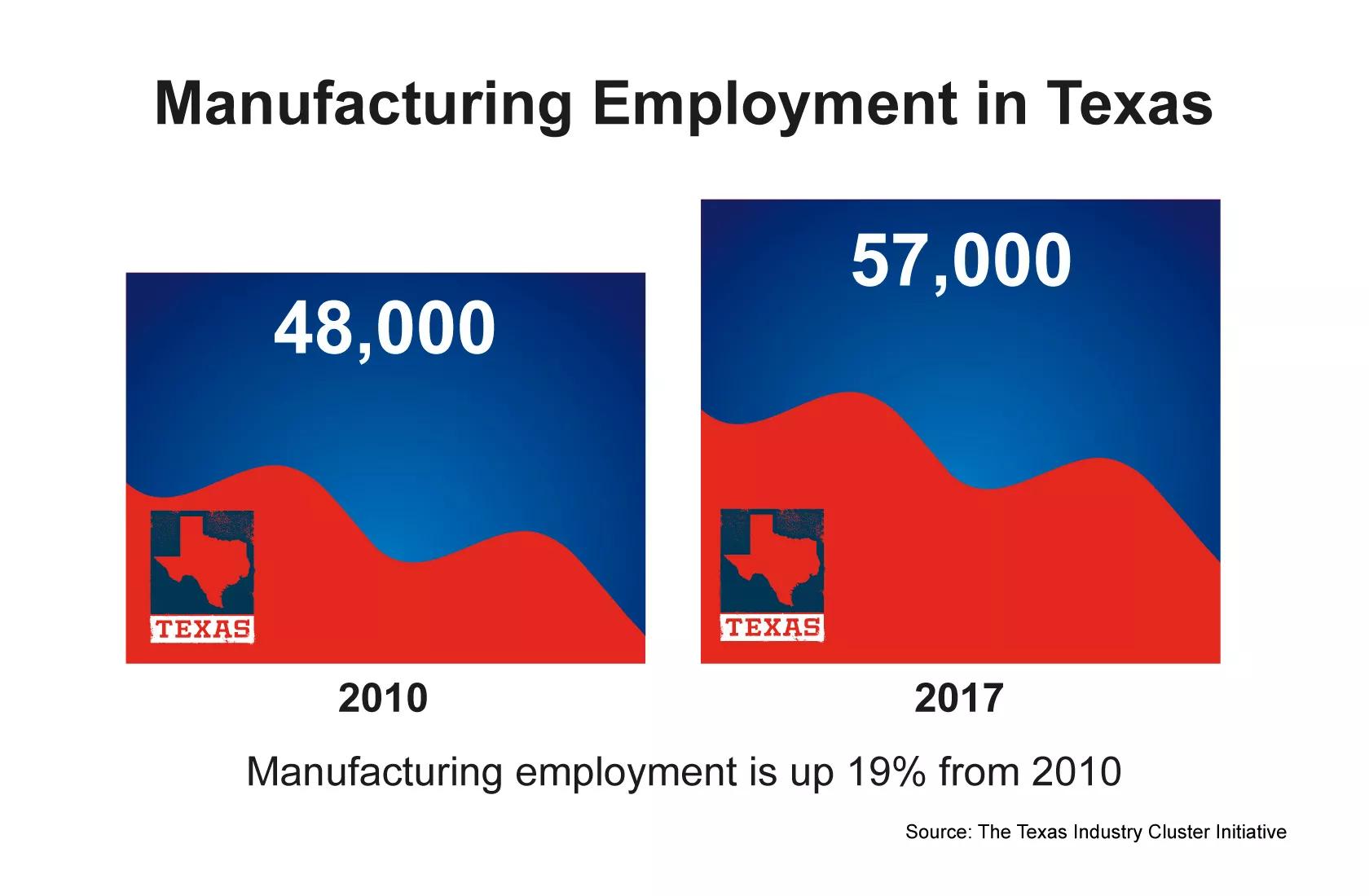 Texas
The Texas Industry Cluster Initiative focuses state resources on key industry clusters including advanced technologies and manufacturing. Looks at areas such as skilled workforce, education, commercialisation of products and technology.
No state income tax and living costs below national average in order to attract talent. Total manufacturing employment is around 57,000 in 2017, up 19% on 2010.
Leader in semiconductor and electronics R&D and manufacturing. High-tech manufacturing represents 55% of the region's manufacturing employment. Austin has freeport tax exemption, manufacturing sales tax exemption, training incentives and a foreign trade zone to make it a more attractive location for advanced manufacturing projects.
Pennsylvania
Driven by Carnegie Mellon University, the University of Pittsburgh and Robert Morris University, the 'steel city' of Pittsburgh is driving 3D printing processes in the US.
GE Additive, inspired by the university research in the city, has developed a Center for Additive Technology Advancement in Pittsburgh to accelerate the use of additive manufacturing with GE customers across several industries.
Carolina
In Charlotte, North Carolina, manufacturing jobs rose 26% over the past year generating more than $40 billion in economic impact. It has benefited from recent relocations of manufacturers Jeld-Wen and Genpak and existing groups such as Daimler Trucks, which is developing connective and automotive transport solutions. Indeed, it is investing $616.5 million in 2018-19 on R&D.
Groninger, a German firm, opened a facility in Charlotte in 2012. It offers an apprenticeship programme to improve the skilled labour workforce and recently launched its INTEGRA lite series – a compact and flexible semi-automated solution for companies in the cosmetic and consumer health industries. According to the firm, it can handle up to 45 parts per minute, as an IoT-ready, industrial PC-controlled system, with a customisable conveyor, multi-language HMI clinical version and app-based monitoring.
The University of North Carolina in Charlotte works closely with regional manufacturers to train staff and is also home to The Center for Precision Metrology, which works with industrial partners on the research, development and integration of precision metrology in manufacturing.
California
Hosts the Smart Manufacturing Innovation Institute, developing and adopting advanced sensors, data analytics and controls in manufacturing. Backed by private and public investment, including a $70 million grant from federal government.
Innovative businesses include Rocket Lab, based in Los Angeles, creating 3D-printed electric engines.
Investment in industry 4.0 across the US
US manufacturers are set to continue ramping up investments in their operations in 2019. The December semi-annual economic forecast from the Institute for Supply Management revealed that manufacturers intend to increase capital expenditure by 6% next year.
That follows similar optimistic sentiments through both 2018 and 2017 with, according to RSM's Manufacturing Monitor, two-thirds of middle market manufacturers indicating that they plan to increase their investments in technology such as 3D printing to business analytics and R&D.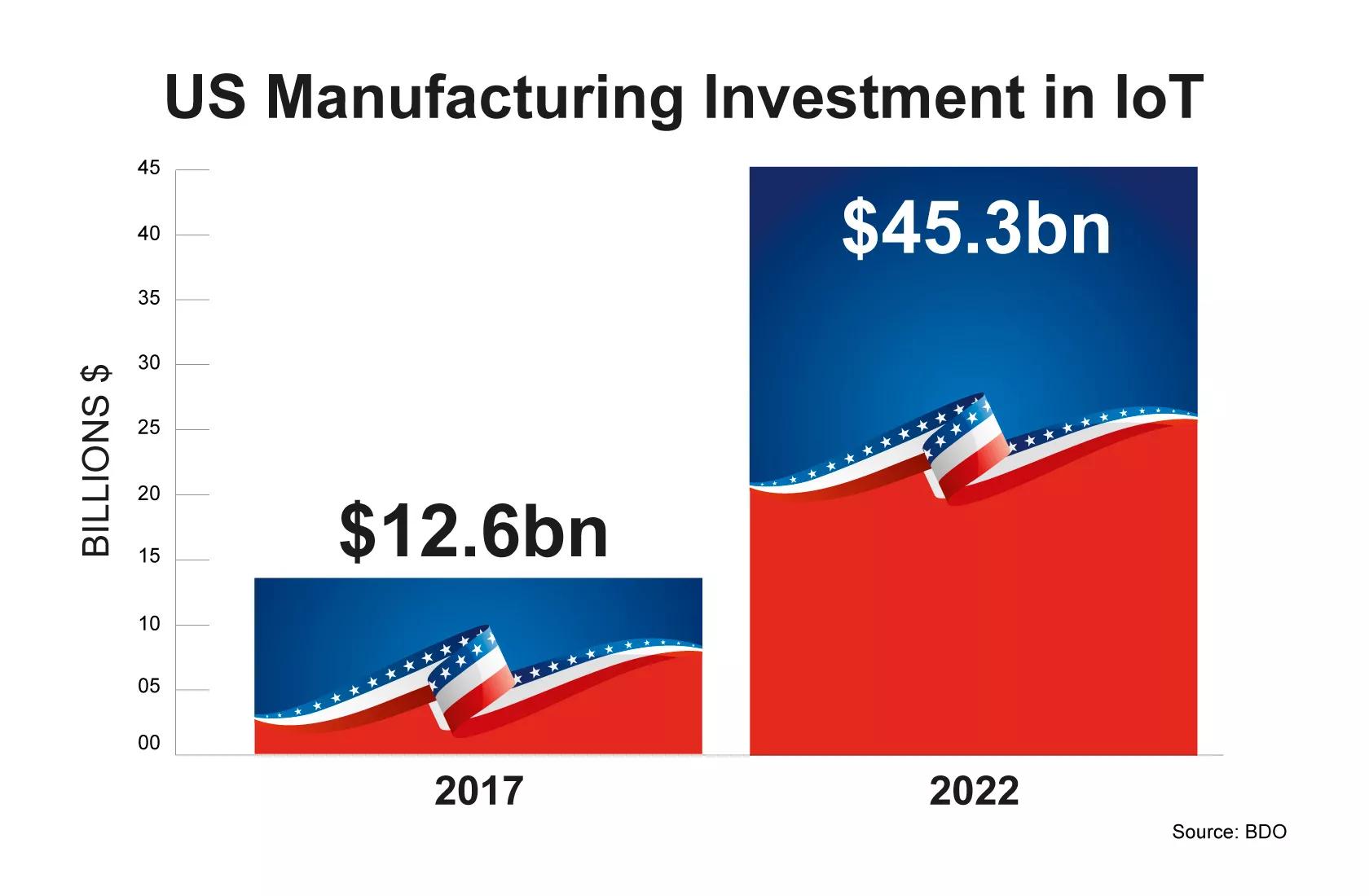 Other studies show that US manufacturing ranks first in market share of total Internet of Things (IoT) spending across the nation's business sector. Indeed, IoT spend by US manufacturers accounts for approximately 15% of total IoT purchases.
BDO has forecast that US manufacturing investment in IoT will rise from $12.6 billion to $45.3 billion by 2022.
So what is driving this spend and why? A strong push from federal government has certainly helped.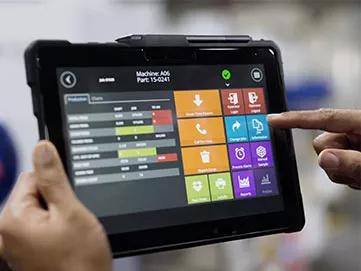 Industry 4.0 and public private partnerships
In 2011, President Obama launched the Advanced Manufacturing Partnership to bring together industry, universities and the federal government to invest in emerging technologies, setting the public private partnership model to drive Industry 4.0 growth.
A federal programme called Manufacturing USA now works with businesses, state governments and a number of manufacturing institutes to fund developments.
One example of this is the ARM Institute – Advanced Robotics for Manufacturing comprising members from aircraft manufacturer Boeing to the University of Southern California and which through private and government funding invests in new projects looking to increase the use of robotics.
US tax reform benefits Industry 4.0
President Trump has also made manufacturing one of his 'Make America Great Again' pillars. He has tried to boost the US economy through his 2017 Tax Cuts and Jobs Act, which reduced corporation tax from 35% to 21%. BDO said that following the reform, 63% of manufacturers said they were looking to increase spending.
"PE firms have the optimism to invest in Industry 4.0 technology to create new business models,"
"The reforms were very favourable to manufacturers," says Rick Schreiber, partner and national leader at BDO's Manufacturing and Distribution Practice. "Lower tax rates mean more capital to go full throttle on pilots and investment. It is the fail fast, fail smart approach."
R&D investment in Industry 4.0
Individual states are also boosting investment through measures such as more advantageous R&D tax credits and the creation of trade zones and training incentives. This is also trying to help convince manufacturers to switch location to make savings, which they can then reinvest in further development.
Big company spending from the likes of Daimler Trucks on Industry 4.0 in turn boosts the supply chain and encourages smaller firms to do the same to keep pace. They also directly invest in Industry 4.0 start-ups to bolster further developments. GE, back in 2013, invested more than $100 million and took an equity stake in software firm Pivotal, for example, to build the first industrial-scale 'data-lake' system to help manage and gain insight from machines connected to the industrial internet.
Private equity interest in US manufacturers and firms developing Industry 4.0 technology is also growing. According to BDO, 87% of manufacturing-focused PE fund managers plan to implement digital transformation initiatives for their portfolio companies
"PE firms have the optimism to invest in Industry 4.0 technology to create new business models," Schreiber says. "The investment climate in manufacturing is a once-in-a-generation moment. The opportunity and promise are there, and it comes back to good policies and enthusiasm from the top of government."
Robotics in the US
According to the International Federation of Robotics, the adoption of robotics in US industry continues to grow. In its 2018 World Robotics Report, it revealed that there was a 6% increase in industrial robot installations to 33,192 units in the US. This was driven by a rising demand to automate production and a move to keep manufacturing in the US and to re-shore from abroad.
When looking at expected sales of robots over the next few years, annual growth rates are expected to rise 14% between 2019 and 2021 (13% in the US which equates to sales of 46,000). The report also estimates that approx. 2.1 million new industrial robots will be installed in factories during 2018 and 2021.
Pittsburgh: robotics innovation
Pittsburgh is one of the leading lights in this robotic revolution. The 'steel' city is home to the Advanced Robotics for Manufacturing Institute, which describes itself as the catalyst of robotics innovation in the US and alongside industry and academic partners is seeking to break down technical, operational and economic barriers to adoption.
It is funding projects including a smart companion robot for automotive assembly being developed by Clemson University, Siemens and BMW. It is an intelligent mobile manipulator robotic system, which will 'assist and augment human associates in automotive final assembly'.
"The manufacturing workforce is ageing and we will be looking to cobots to fill some of the gaps when existing workers retire,"
Another is a robotic sanding and finishing project from Lockheed Martin, Texas A&M and the University of Southern California. It is aiming to develop a robotic sanding system that is easily reconfigurable. Other examples of US robotic manufacturing include Pittsburgh-based Aethon, which has created the TUG – an industrial robot that moves inventory, work in process and other goods directly to workers in a plant or factory. It can also integrate with ERP systems to allow for automatic dispatch, real-time request response and update inventory systems when materials are moved. General Motors is also getting on track creating ZDT – a cloud-based software platform to analyse data collected from robots across its factories.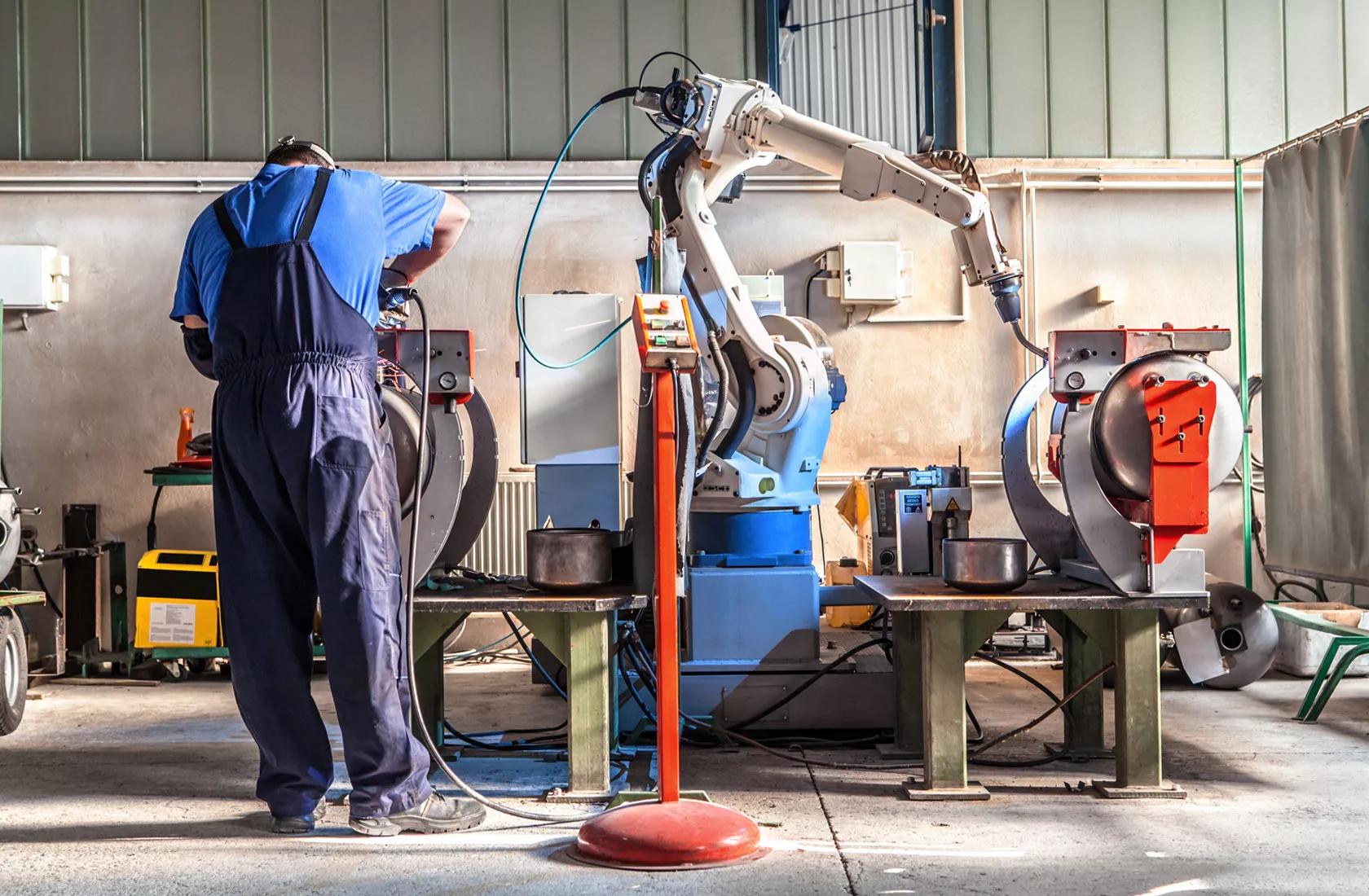 As of late 2017 the system had avoided 100 significant unscheduled downtimes in its three years since launch. Darryn Jones, Vice President Emerging Technologies at the Greater Phoenix Economic Council, says the demand for robots in the factory will continue with particular emphasis on cobots – devices that are designed to work with rather than replace humans.
"The manufacturing workforce is ageing and we will be looking to cobots to fill some of the gaps when existing workers retire," Jones states.
"We are seeing some significant venture capital funding in the cobots market as manufacturers know they will need them to maintain productivity."
Jones believes robots will also soon be powered more by Artificial Intelligence, communicating with each other on the factory floor via the cloud. The Robotic Industries Association also sees this drive to attach real-time data-capturing sensors on robots that are linked to the cloud. These robots can be in the same or different locations. There is also a push to introduce robots that can be more easily integrated into standard production processes.
This is a vital step, according to Rick Schreiber, partner and national leader at BDO's Manufacturing and Distribution Practice.
"Robotics and cobots are becoming more cost effective. But one of the big challenges in Industry 4.0 development is the lack of inter-operability and standardisation. There is not a common global language, and for robotics and other technology there is a need to find plug and play solutions," Schreiber says.
Workforce – is it prepared for industry 4.0?
The benefits of implementing Industry 4.0 are clear for manufacturers, but challenges are also present. None more so than what it means for your current workforce.
There have been a number of reports and commentary in the media warning that the rise of robots and AI in smart factories will mean the eradication of thousands of manufacturing jobs. Who needs a human with their emotional and physical frailties when a robot can do a piece of work twice as fast and to the same if not better quality?
Is the picture really that bleak? According to Aaron Ahlburn, MD Industrial & Logistics Research at JLL, it doesn't need to be. He believes Industry 4.0 instead offers a 'clear opportunity' for US manufacturing to bring skilled positions back into the economy.
"Most industry-relevant technology works best when paired with intelligent use," Ahlburn says.
Adding that the amount of data being produced by new systems will require the crucial piece of human interpretation, Ahlburn continues: "Not only will skilled workers be needed to manage and make sense of new technology but the daily tasks they work on could also be rather different to today. Automation and robotics on the manufacturing floor can help improve safety, boost productivity and enable workers to focus on the cognitive aspects of their role as opposed to more menial tasks that robots can proficiently cover."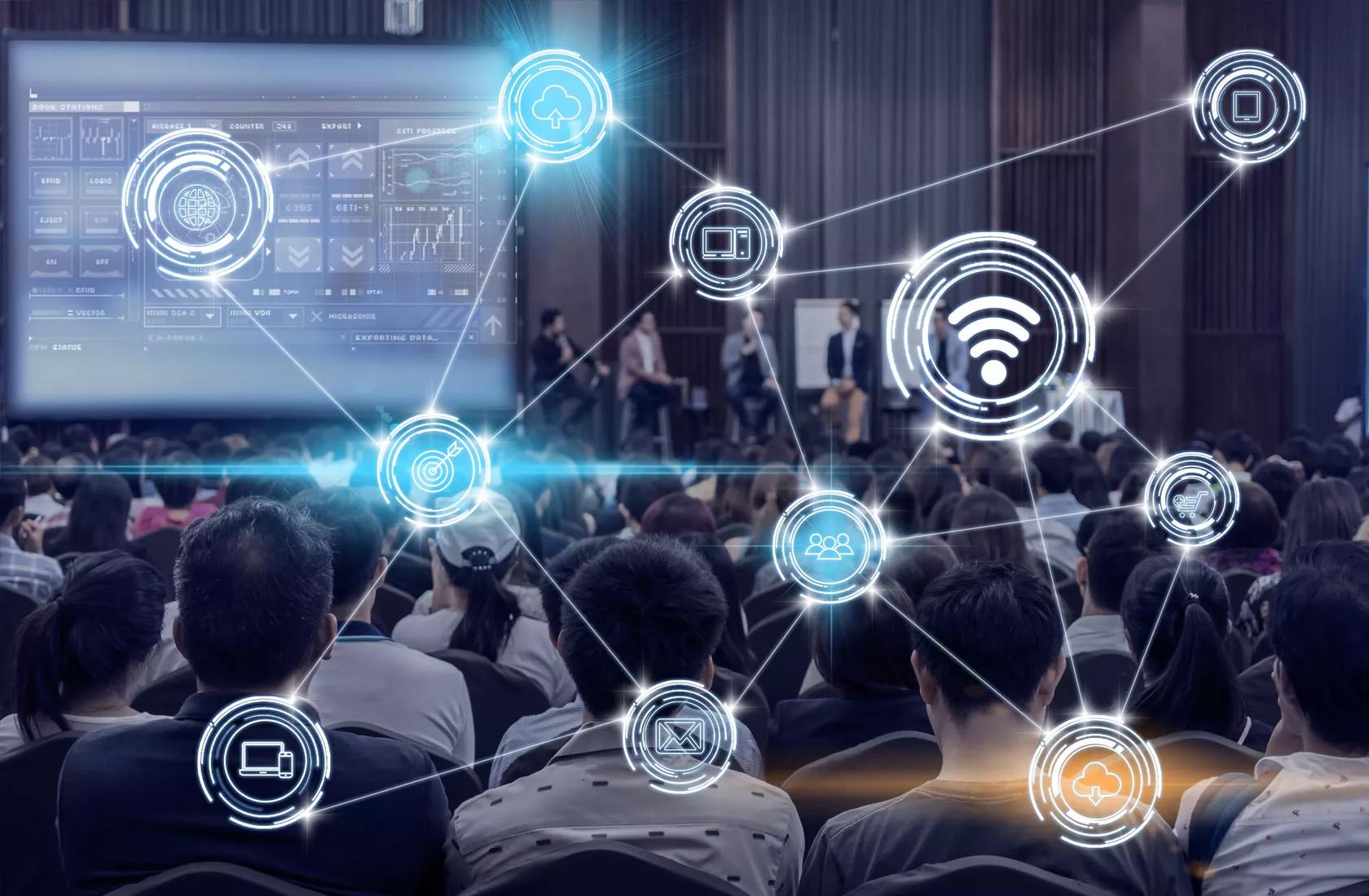 Is the American workforce ready for Industry 4.0?
Ahlburn believes this talent is available through the STEM pipeline and higher education facilities, but it seems that executives don't share the same enthusiasm. According to research from Deloitte, only a quarter are highly confident that they have the right workforce composition and the skill sets needed for the future. This is despite 86% declaring that they are doing everything they can to create a workforce for Industry 4.0. This includes exploring the potential for new roles, alternative work environments and new approaches to learning and development.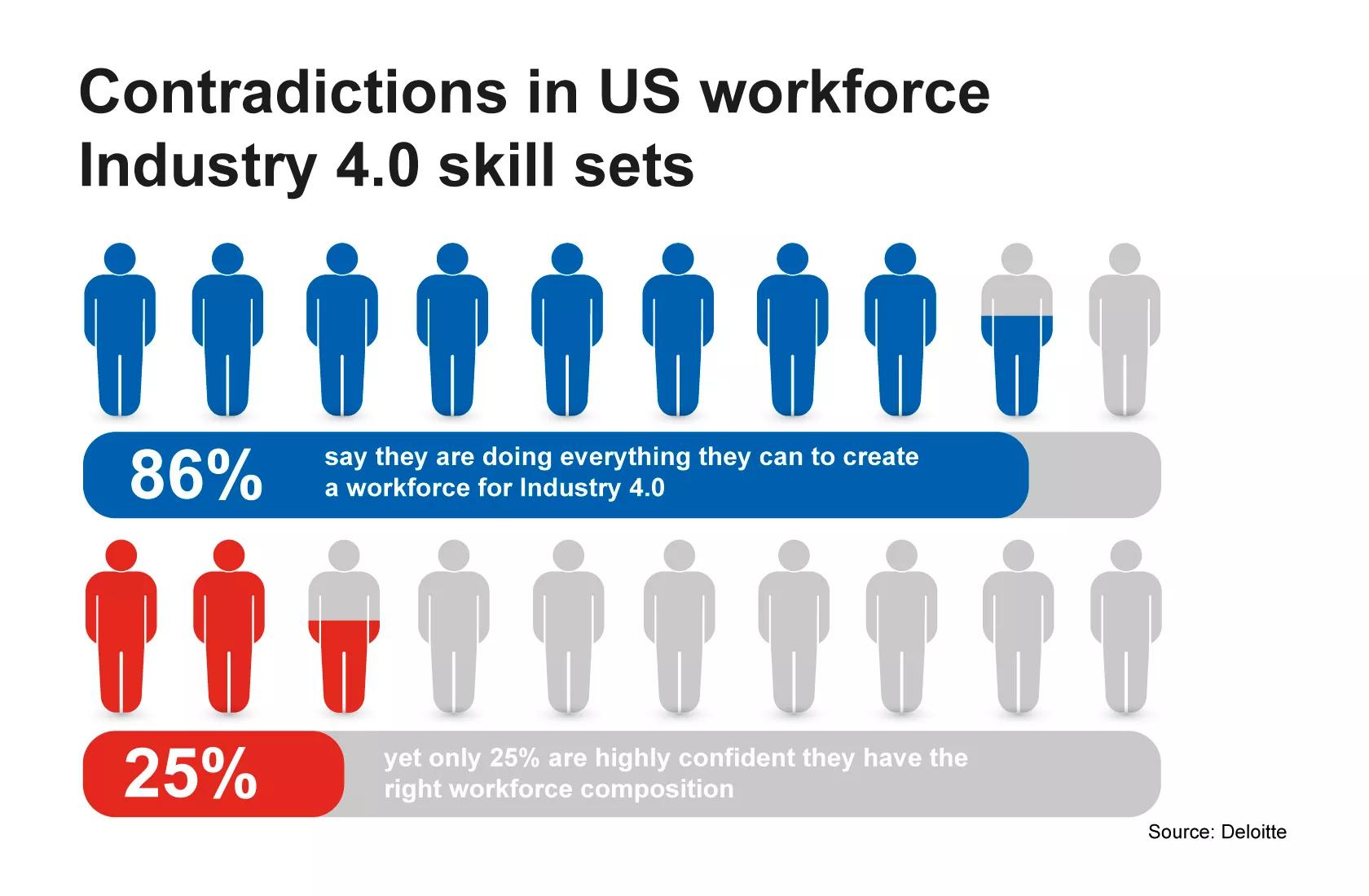 The skills US manufacturers fear are most lacking are technology and computer skills, problem-solving ability, design engineering and maths. These contradictions are leading to what Deloitte believes that Industry 4.0 is actually creating a 'mismatch' between available workers and these necessary skills. It anticipates a two million shortfall in US manufacturing jobs during the next decade.
Up-skill workers for Industry 4.0
So, contrary to much opinion, US manufacturers are currently more concerned about how to attract and upskill workers rather than making plans to let them go. Deloitte believes it would help if the industry reimagines manufacturing jobs, and softer skills such as creativity and people management should be given more focus alongside digital skills, including data analytics.
Do US workers welcome Industry 4.0?
There is also a question around acceptance of the shift to a more technological future. How nervous are workers? Do they want to be upskilled and wear futuristic style Virtual Reality goggles when they work? Automation Alley is a Michigan-based manufacturing and technology association that is working closely with businesses to implement organisational and cultural change. It believes that employers need to rethink the roles people play and to develop or bring in talent that is ready for this transformation. It advocates closer relationships between manufacturers and local colleges and universities.
Rick Schreiber, partner and national leader at BDO's Manufacturing and Distribution Practice, agrees that manufacturers need to do more to find the needed talent
"There will be a number of job openings as the need for skilled and semi-skilled workers increases," he says. "Unemployment is low and a lot of the ageing workforce will soon leave the sector. Manufacturers should look at developing apprenticeship schemes where they commit to hire workers and get into schools to talk about how manufacturing is changing. It is not a dirty and dangerous job, it is clean, safe and hi-tech. You will work with AI and collaborative robots. Industry 4.0 is a game-changer for the perception of the industry."
What the future holds for industry 4.0 in the US
Industry 4.0 is set to make huge advancements in the US over the next decade covering robotics, connectivity, AI and human/machine interaction.
The Manufacturing Leadership Council has had an early look into the crystal ball with its Vision 2030 report. Among its predictions were more personalised and mass customised products being made in smaller and more nimble factories due to the growth of 3D printing. It envisages intelligent and self-managing supply chains and cognitive computing and analytic techniques to enable production environments to self-configure, self-adjust, and self-optimise.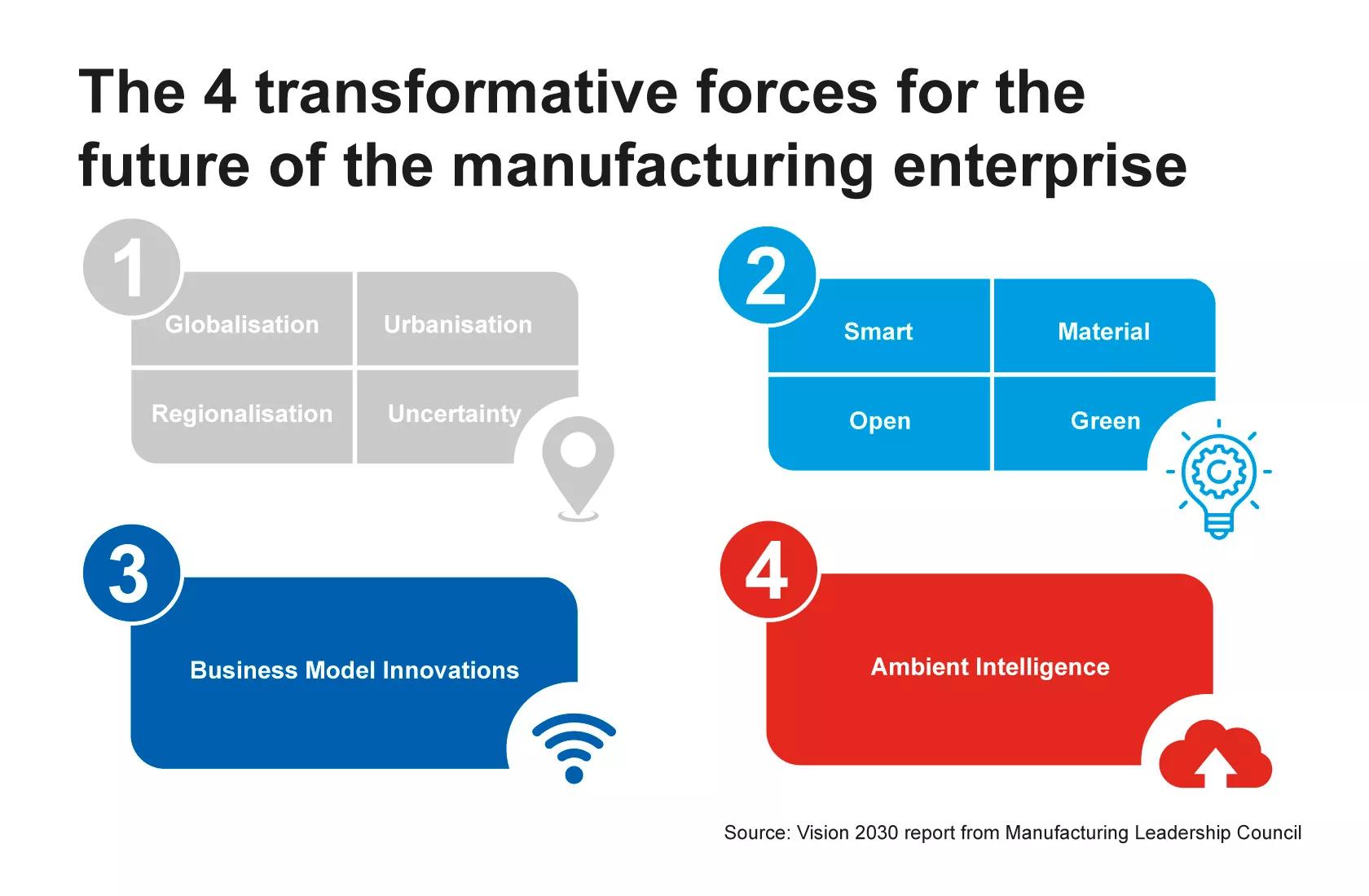 The report suggested four transformative forces that would affect the factories of the future. The first of these 'mega trends' were the global economic forces that influence how production locations and supply networks are planned. The second pointed to the potential of smart innovation, including collaborative relationships with customers and suppliers. The third predicts manufacturing will take inspiration from the sharing economy that the consumer world has adopted so rapidly.
Using real timeanalytics and connected products, this will lead to changes in business models that embrace outcomes as well as products. The final mega trend is ambient intelligence. However, for the benefits of the cloud, digital platforms, machine learning and IoT to be realised, organisations must be open to new ways of governance and decision making.
"We're moving from a focus on Industry 4.0 hardware, such as connected systems, into data analytics,"
CB Insights has also had a gaze into the future including utilising augmented and virtual reality techniques with 3D printing. This could lead to 3D models being sculpted in real time. Predictive Machine Analytics will grow in sophistication, with computers and sensors hooking on to machinery to derive insights with predictive power.
Autonomous ground vehicles for material transport within the factory floor will emerge and collaborative robotics will grow in popularity as cobots work alongside skilled human operatives. Workers will also be different as they feel stronger and are protected from repeated motions and strain through wearables like exoskeletons.
Future smart factories will also employ cameras using machine learning to scan for product imperfections that a human eye might miss. To get that product to the customer, unmanned trucks using autonomous systems will deliver, depalletise and charge upon receipt.
"We're moving from a focus on Industry 4.0 hardware, such as connected systems, into data analytics," says Darryn Jones, Vice President Emerging Technologies at the Greater Phoenix Economic Council. "How do you manage the data coming from the hardware to enable predictive analytics? I think we will also see the emergence of cloud-connected robotics that can communicate with each other in the factory."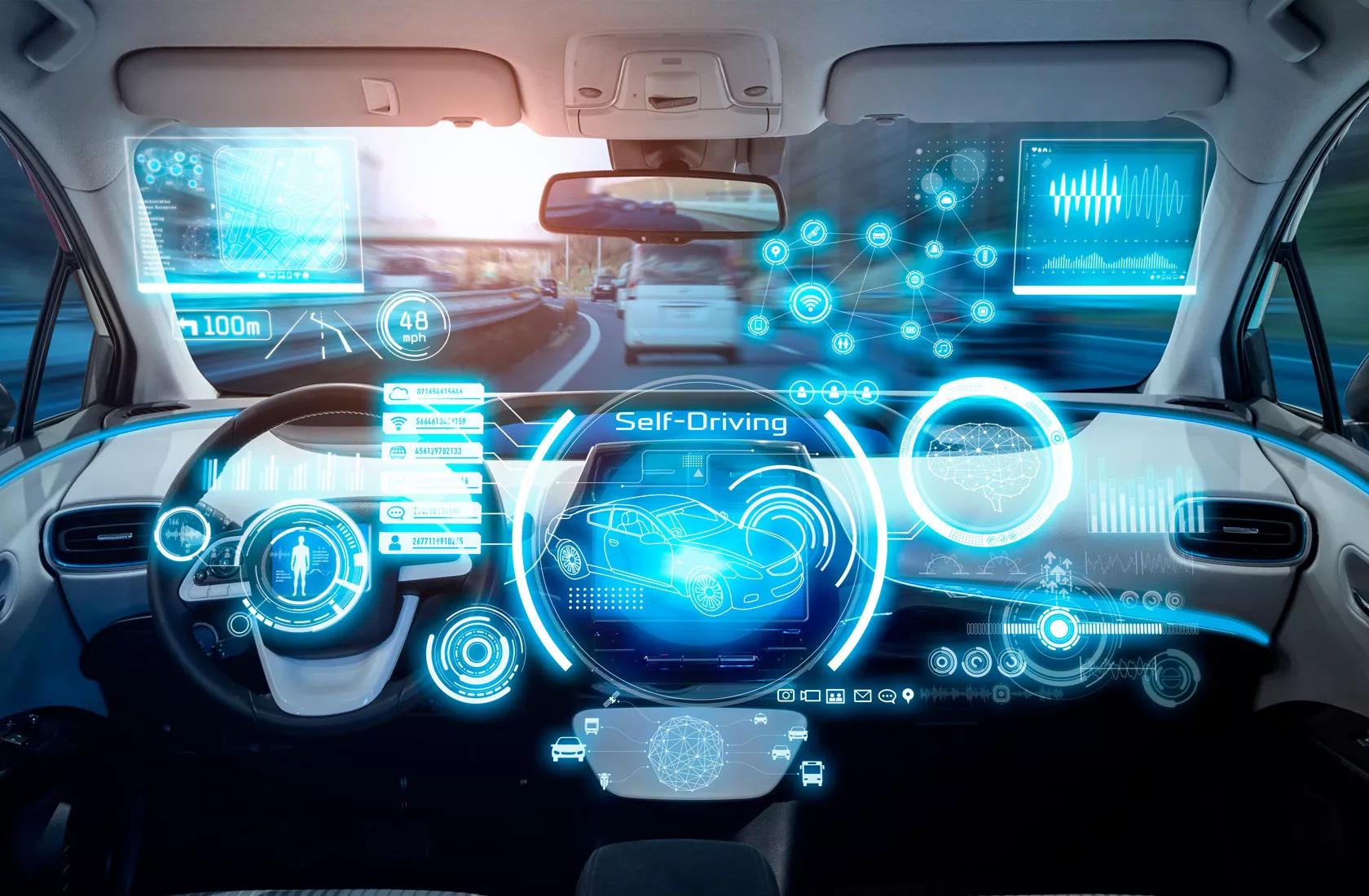 Rick Schreiber, partner and national leader at BDO's Manufacturing and Distribution Practice, believes self-driving cars will be an industry and economic focus and drones will play a greater role equipped with route planning software and navigation capabilities to enable real-time visuals or scheduled monitoring of production facilities.
He also sees more connectivity between physical machines and virtual platforms and smart automated assembly workstations capable of independent decision making.
"We will also experience the next generation of 3D printing, robots and AI. They will be taken to the next level," he says. "We'll see better, faster and smarter solutions. There will also be more turnkey options, so Industry 4.0 techniques and technology will become more usable for middle manufacturers."
Download free CADs and try before you buy
Free CADs are available for most solutions, which you can download. You can also request free samples to make sure you've chosen exactly what you need. If you're not quite sure which solution will work best for your application, our experts are always happy to advise you.
Whatever your requirements, you can depend on fast despatch. Request your free samples or download free CADs now.
Questions?
Email us at sales@essentracomponents.com or speak to one of our experts for further information on the ideal solution for your application 800-847-0486.